EXHIBIT IN THE SHOW
This is your chance to get in front of a qualified audience of buyers from the heavy equipment, road building, forestry, and logging sectors from across Atlantic Canada and beyond.
VISIT THE SHOW
Covering over 200,000 square feet, this vast indoor and outdoor showcase features the very latest products, services and big iron.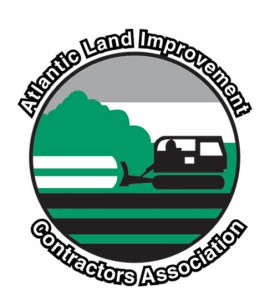 The Atlantic Land Improvement Contractors Association (ALICA) is pleased to be the sponsor and driving force behind this very successful industry event since its inception in 1986.
For several decades, ALICA has supported the construction and forestry industries by way of training, education and relevant industry discussion. ALICA is proud to give back to these thriving industries by sponsoring bursaries, scholarships and other initiatives, thus supporting the future of these trades.
The Atlantic Heavy Equipment Show has become a gathering place for road building, construction and forestry professionals who look to this show to keep themselves apprised of the trends in their respective industries and to help them make purchasing decisions. The high quality and profile of this event is due in large part to the effort of our Exhibitors who "go all out" every two years with impressive displays and equipment. We would like to take this opportunity to thank you for your past support and we look forward to seeing you in Moncton in April of 2018.
Mike Shea, President, ALICA
DATE & TIME
Thursday, April 5
9:00 am - 5:00 pm
Friday, April 6
9:00 am - 4:00 pm
2018 Sponsors
Official Lanyard & Attendee Bag Sponsor