ABOUT THE SHOW
A pillar of the industry, the Atlantic Heavy Equipment Show boasts a vast indoor and outdoor showcase of the latest products, services and BIG iron. See all the leading brands displayed under one roof to compare and contrast before you make your next big equipment purchase.
Visitors walking the show floor at the 2018 edition had the opportunity to connect with hundreds of exhibitors displaying cutting-edge equipment. Much more than just bulldozers and big tractors, this event features equipment from many different industries, including forestry and logging, which are big business in Atlantic Canada. 
Show Partner
The Atlantic Land Improvement Contractors Association (ALICA) is pleased to be the sponsor and driving force behind this very successful industry event since its inception in 1986. 
For several decades, ALICA has supported the construction and forestry industries by way of training, education and relevant industry discussion. ALICA is proud to give back to these thriving industries by sponsoring bursaries, scholarships and other initiatives, thus supporting the future of these trades.
The Atlantic Heavy Equipment Show has become a gathering place for road building, construction and forestry professionals who look to this show to keep themselves apprised of the trends in their respective industries and to help them make purchasing decisions. The high quality and profile of this event is due in large part to the effort of our Exhibitors who "go all out" every two years with impressive displays and equipment. We would like to take this opportunity to thank you for your past support and we look forward to seeing you in Moncton in April of 2020.
David Page, President, ALICA
DATE & TIME
Thursday, April 2, 2020
9:00am - 5:00pm
Friday, April 3, 2020
9:00am - 4:00pm
LOCATION
Moncton Coliseum
377 Killam Drive
Moncton, NB E1C 3T1
(506) 857-4100
2020 Exhibitor List (updated Oct. 28, 2019)
65144ONBLTD
Abtech Services Polytechniques Inc.
ALPA Equipment
AMI Attachments
Annex Business Media - Rock to Road
Applied Pressure Inc.
Atlantic Chemex Limited
Atlantic Forest Review
Atlantic Hardchrome
Atlantic Road Builders Magazine - Partner Publishing
Atlantic Tiltload
Bartender
Bayview Trucks & Equipment Ltd.
Beka Lube Products Inc.
Bobcat Atlantic
Boyd Equipment
Central Tire Service Ltd.
Certified Labs
Certified Sales and Marketing
Cleanfix North America Inc.
Coast Tire & Auto Service
Colvoy Equipment
Cord King of Canada Ltd.
Corner Motor Sales Ltd.
Country Air
Craig Manufacturing Ltd.
Creighton Rock Drill
Crevier Lubricants
CWB National Leasing
DAC Industrial Engines Inc.
DEL Equipment
De-On Supply Inc.
Diamond Products Ltd.
Diesel Expectations
DYNASET Oy - Powered by Hydraulics
East Coast Hydraulics Sales Ltd
East Coast International Trucks
Easy Kleen Pressure Systems Ltd
Equipements Plannord
Equipment Journal
Fecon, Inc.
Fernrob Carwash and Pressure Cleaning Systems Inc.
G.B.Equipements
G.C.R. Tires & Services
Grote Industries
Groupe Fournier Inc.
GRYB
Heavy Equipment Guide (Baum Publishing)
Helly Hansen - Workwear
Hose Power Canada
Hultdins Inc.
Hustler Turf
Hydrostatic Services Ltd.
Ideal Equipment Ltd.
Irving Oil Ltd
J.A. Larue Inc
Jensen's Powertrain
Joe Johnson Equipment
K.G. Chase & Son Ltd.
Klondike Lubricants
Kubota Canada
Lawson Products
Levitt Safety Limited
Liebherr-Canada Ltd.
Log Max Forestry Inc.
Logging and Sawmilling Journal
Lounsbury Heavy Duty Truck Limited
LSW Wear Parts Ltd
MacFarlands Industrial
MacKay's Truck & Trailer Center Limited
MacKay's Truck & Trailer Center Limited
Madido
Manac Inc.
Marindustrial Inc.
Marketbook
Maximum Equipment Inc.
M-C Power Equipment Ltd.
Metal Pless
Modern Pumps & Metals
Multi Radiator Services Ltd.
Multiservice Petroleum Equipment Limited
National Building Group Inc.
North East Truck & Trailer
Northern Mat & Bridge
Norwood Industries Inc.
Nova Truck Centres
Olofsfors Inc.
On-Site Magazaine
Onspot Automatic Tire Chains
Ormac Industrial Supply Inc.
Parkland Fuel Corporation
Parts For Trucks
Peterbilt Atlantic
Petro-Canada Lubricants Inc.
Phil Larochele Equipment Inc.
Praxair Canada Inc.
Pro Fleet Care
Quadco Inc.
R&D Welding & Mechanical Contractor Ltd.
Revolver Screeneing Systems / T.G.Mac Sales Ltd.
RJB Sales & Marketing Inc.
RMT Equipment
Rotobec
Rototilt Inc.
Rottne Canada
Royal Bank of Canada - Equipment Finance
Rulmeca Canada Limited
Safety First Contracting
Sancton Equipment Inc.
Sansom Equipment Ltd
Saunders Equipment Ltd.
SCP 89
Selco Equipment
Shoreline Lubricants
Silvana Import Trading
Sinto Inc.
Sitech QM
Soleno
Stairs Diesel Injection & Turbo Ltd
Strongco Corporation
Superior (Formerly York Portable Machine Tools)
Supply Post
T.G.Mac Sales ltd / Britespan Building Structures
The St. George Co Ltd.
The Toro Company
Timberparts
Tirecraft
Total Canada
Trans East Trailers
TRC Hydraulics Inc
Tsurumi Canada
United Rentals
Urquhart MacDonald & Associates
Vermeer Canada
Vishay Transducers Ltd.
Wallingfords Inc.
Waratah Forestry
Weber MT, Inc.
Weberlane Mfg.
Whelen Engineering Co.
Wood-Mizer Canada Inc.
Accommodations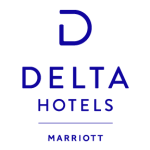 Delta Beausejour
750 Main Street
Moncton, NB E1C 1E6
Direct: 506-854-4344
Toll Free: 1-844-496-8551
Book your reservation online
Group Rate: $159.00 - Delta Room
Group Name: Atlantic Heavy Equipment
Cut-off Date: March 4, 2020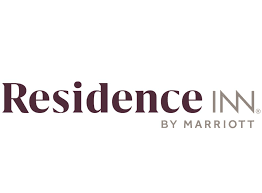 Residence Inn by Marriott
600 Main Street
Moncton, NB E1C 0M6
Phone: 506-854-7100
Book your reservation online
Rate: $179 - Studio Suite
$189 - One Bedroom Suite
$229 - Two Bedroom Suite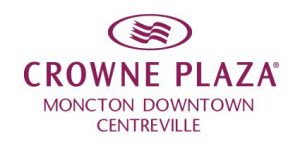 Crowne Plaza Moncton Downtown Centreville
1005 Main Street,
Moncton, NB E1C 1G9
Phone: 506-853-3964
Book your reservation online
Rate: $169 - Standard Guest Room 1 Queen
$179 - Standard Guest Room 2 Queens
$199 - King Club Executive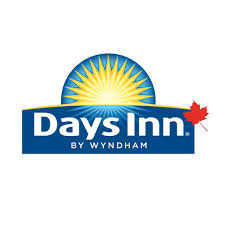 Days Inn & Suites by Wyndham Moncton
2515 Mountain Road
Moncton, NB E1G 2W4
Phone: 506-384-1050
Or Email: gsm@daysinnmoncton.com
Rate: $109 - Standard Room
$129 - Suite
Block Code: Cg01AH
Or ask for: Atlantic Heavy  Equipment Show
Rodd Moncton Hotel
434 Main Street
Moncton, NB E1C 1B9
Phone: 506-285-5550
Book your reservation online
Rate:
$104.00 - Standard Room, 1 King or Queen
$114.00 - Standard 2 Double Beds, Executive 1 King
$129.00 - Standard 2 Queen, Executive 2 Queen
Cut-off Date: February 29, 2020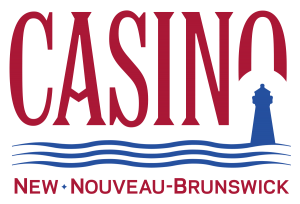 Casino New Brunswick Hotel
21 Casino Drive
Moncton, NB E1G 0R7
Phone: 877-859-7775
Book your reservation online
Rate: $149.99 Deluxe King or 2 Queens