ABOUT THE SHOW
This well-established Atlantic Canadian event has over three decades of success on the books. The last edition in 2018 broke records and attracted 14,800 visitors. The entire Moncton Coliseum complex will be filled with indoor and outdoor exhibits of machinery, products, and services.
With big plans for 2020, buyers will be out again in full force, looking to source machinery and equipment for the many infrastructure projects taking place across the region. This is one event you can't afford to miss!
EXHIBIT PACKAGE & PRICING
UNBEATABLE EXHIBIT VALUE
Your booth package includes:
8' drapery backwall & 3' drapery sidewalls
Standard colour booth carpet
Forklift service up to 5,000 lbs
Unlimited personalized complimentary pre-registration forms to give your best customers, so they can pre-register for a FREE show pass
Computerized registration system
24-hour security
Unloading and reloading of all crated and uncrated shipments from trucks
Handling of inbound and outbound shipments of exhibitor materials
Removal and storage of empty exhibit crates during show move-in and the return of crates at show closing
Spotting of exhibitor machinery for the initial installation only to the exhibitor's space General cleaning of booths before each show day, including vacuuming carpet
Listing in the Official Show Guide and on the show website
Booth Pricing
100-700 sq. ft.             $11.50 per sq. ft.
800-2,000 sq. ft.          $6.50 per sq. ft.
Over 2,000 sq. ft.        $5.00 per sq. ft.
100 sq. ft. (10'x10') minimum
Pricing for outdoor exhibits is available upon request.
Book Space
To fax or email your Space Rental Contract, please click the "Download" button to get a copy of the contract then send it in to us using the information on the form. To fill out the Space Rental Contract online, please click the "Online" button below.
DATE & TIME
Thursday, April 2, 2020
9:00am - 5:00pm
Friday, April 3, 2020
9:00am - 4:00pm
LOCATION
Moncton Coliseum
377 Killam Drive
Moncton, NB E1C 3T1
(506) 857-4100
2020 Exhibitor List (updated Oct. 28, 2019)
65144ONBLTD
Abtech Services Polytechniques Inc.
ALPA Equipment
AMI Attachments
Annex Business Media - Rock to Road
Applied Pressure Inc.
Atlantic Chemex Limited
Atlantic Forest Review
Atlantic Hardchrome
Atlantic Road Builders Magazine - Partner Publishing
Atlantic Tiltload
Bartender
Bayview Trucks & Equipment Ltd.
Beka Lube Products Inc.
Bobcat Atlantic
Boyd Equipment
Central Tire Service Ltd.
Certified Labs
Certified Sales and Marketing
Cleanfix North America Inc.
Coast Tire & Auto Service
Colvoy Equipment
Cord King of Canada Ltd.
Corner Motor Sales Ltd.
Country Air
Craig Manufacturing Ltd.
Creighton Rock Drill
Crevier Lubricants
CWB National Leasing
DAC Industrial Engines Inc.
DEL Equipment
De-On Supply Inc.
Diamond Products Ltd.
Diesel Expectations
DYNASET Oy - Powered by Hydraulics
East Coast Hydraulics Sales Ltd
East Coast International Trucks
Easy Kleen Pressure Systems Ltd
Equipements Plannord
Equipment Journal
Fecon, Inc.
Fernrob Carwash and Pressure Cleaning Systems Inc.
G.B.Equipements
G.C.R. Tires & Services
Grote Industries
Groupe Fournier Inc.
GRYB
Heavy Equipment Guide (Baum Publishing)
Helly Hansen - Workwear
Hose Power Canada
Hultdins Inc.
Hustler Turf
Hydrostatic Services Ltd.
Ideal Equipment Ltd.
Irving Oil Ltd
J.A. Larue Inc
Jensen's Powertrain
Joe Johnson Equipment
K.G. Chase & Son Ltd.
Klondike Lubricants
Kubota Canada
Lawson Products
Levitt Safety Limited
Liebherr-Canada Ltd.
Log Max Forestry Inc.
Logging and Sawmilling Journal
Lounsbury Heavy Duty Truck Limited
LSW Wear Parts Ltd
MacFarlands Industrial
MacKay's Truck & Trailer Center Limited
MacKay's Truck & Trailer Center Limited
Madido
Manac Inc.
Marindustrial Inc.
Marketbook
Maximum Equipment Inc.
M-C Power Equipment Ltd.
Metal Pless
Modern Pumps & Metals
Multi Radiator Services Ltd.
Multiservice Petroleum Equipment Limited
National Building Group Inc.
North East Truck & Trailer
Northern Mat & Bridge
Norwood Industries Inc.
Nova Truck Centres
Olofsfors Inc.
On-Site Magazaine
Onspot Automatic Tire Chains
Ormac Industrial Supply Inc.
Parkland Fuel Corporation
Parts For Trucks
Peterbilt Atlantic
Petro-Canada Lubricants Inc.
Phil Larochele Equipment Inc.
Praxair Canada Inc.
Pro Fleet Care
Quadco Inc.
R&D Welding & Mechanical Contractor Ltd.
Revolver Screeneing Systems / T.G.Mac Sales Ltd.
RJB Sales & Marketing Inc.
RMT Equipment
Rotobec
Rototilt Inc.
Rottne Canada
Royal Bank of Canada - Equipment Finance
Rulmeca Canada Limited
Safety First Contracting
Sancton Equipment Inc.
Sansom Equipment Ltd
Saunders Equipment Ltd.
SCP 89
Selco Equipment
Shoreline Lubricants
Silvana Import Trading
Sinto Inc.
Sitech QM
Soleno
Stairs Diesel Injection & Turbo Ltd
Strongco Corporation
Superior (Formerly York Portable Machine Tools)
Supply Post
T.G.Mac Sales ltd / Britespan Building Structures
The St. George Co Ltd.
The Toro Company
Timberparts
Tirecraft
Total Canada
Trans East Trailers
TRC Hydraulics Inc
Tsurumi Canada
United Rentals
Urquhart MacDonald & Associates
Vermeer Canada
Vishay Transducers Ltd.
Wallingfords Inc.
Waratah Forestry
Weber MT, Inc.
Weberlane Mfg.
Whelen Engineering Co.
Wood-Mizer Canada Inc.
SPONSORSHIP OPPORTUNITIES
Highlight your brand by becoming a sponsor! We've got a range of sponsorship opportunities available at many different price points. Guaranteed marketing exposure… before, during and after the show! Browse our sponsorship kit today or contact us to discuss a custom package.
PROMOTIONAL GRAPHICS
Help get the word out about the show! Let your customers know you'll be exhibiting with a handy web graphic, logo or banner that you can use to promote your presence. We've also got all the social media info you'll need. Please contact us if you need a high-res logo or have any questions.
Accommodations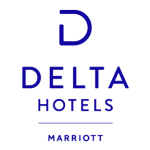 Delta Beausejour
750 Main Street
Moncton, NB E1C 1E6
Direct: 506-854-4344
Toll Free: 1-844-496-8551
Book your reservation online
Group Rate: $159.00 - Delta Room
Group Name: Atlantic Heavy Equipment
Cut-off Date: March 4, 2020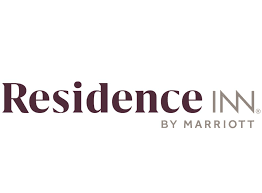 Residence Inn by Marriott
600 Main Street
Moncton, NB E1C 0M6
Phone: 506-854-7100
Book your reservation online
Rate: $179 - Studio Suite
$189 - One Bedroom Suite
$229 - Two Bedroom Suite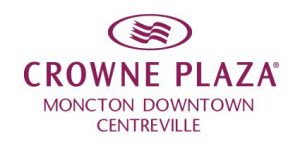 Crowne Plaza Moncton Downtown Centreville
1005 Main Street
Moncton, NB E1C 1G9
Phone: 506-853-3964
Book your reservation online
Rate: $169 - Standard Guest Room 1 Queen
$179 - Standard Guest Room 2 Queens
$199 - King Club Executive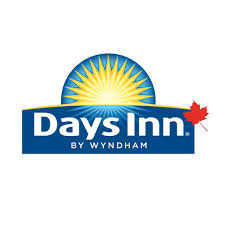 Days Inn & Suites by Wyndham Moncton
2515 Mountain Road
Moncton, NB E1G 2W4
Phone: 506-384-1050
Or Email: gsm@daysinnmoncton.com
Rate: $109 - Standard Room
$129 - Suite
Block Code: CG01AH
Or ask for: Atlantic Heavy Equipment Show
Rodd Moncton Hotel
434 Main Street
Moncton, NB E1C 1B9
Phone: 506-285-5550
Book your reservation online
Rate:
$104.00 - Standard Room, 1 King or Queen
$114.00 - Standard 2 Double Beds, Executive One King
$129.00 - Standard 2 Queen, Executive 2 Queen
Cut-off Date: February 29, 2020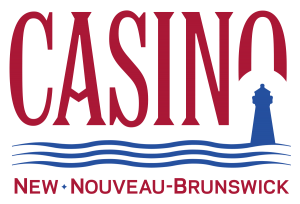 Casino New Brunswick Hotel
21 Casino Drive
Moncton, NB E1G 0R7
Phone: 877-859-7775
Book your reservation online
Rate: $149.99 Deluxe King or 2 Queens