ABOUT THE SHOW
This well-established Atlantic Canadian event has over three decades of success on the books. The last edition in 2018 broke records and attracted 14,800 visitors. The entire Moncton Coliseum complex will be filled with indoor and outdoor exhibits of machinery, products, and services.
With big plans for 2020, buyers will be out again in full force, looking to source machinery and equipment for the many infrastructure projects taking place across the region. This is one event you can't afford to miss!
EXHIBIT PACKAGE & PRICING
UNBEATABLE EXHIBIT VALUE
Your booth package includes:
8' drapery backwall & 3' drapery sidewalls
Standard colour booth carpet
Forklift service up to 5,000 lbs
Unlimited personalized complimentary pre-registration forms to give your best customers, so they can pre-register for a FREE show pass
Computerized registration system
24-hour security
Unloading and reloading of all crated and uncrated shipments from trucks
Handling of inbound and outbound shipments of exhibitor materials
Removal and storage of empty exhibit crates during show move-in and the return of crates at show closing
Spotting of exhibitor machinery for the initial installation only to the exhibitor's space General cleaning of booths before each show day, including vacuuming carpet
Listing in the Official Show Guide and on the show website
Booth Pricing
100-700 sq. ft.             $11.50 per sq. ft.
800-2,000 sq. ft.          $6.50 per sq. ft.
Over 2,000 sq. ft.        $5.00 per sq. ft.
100 sq. ft. (10'x10') minimum
Pricing for outdoor exhibits is available upon request.
Book Space
To fax or email your Space Rental Contract, please click the "Download" button to get a copy of the contract then send it in to us using the information on the form. To fill out the Space Rental Contract online, please click the "Online" button below.
DATE & TIME
Thursday, April 2, 2020
9:00am - 5:00pm
Friday, April 3, 2020
9:00am - 4:00pm
LOCATION
Moncton Coliseum
377 Killam Drive
Moncton, NB E1C 3T1
(506) 857-4100
2018 Exhibitor List
651440NBLTD
Absolute Traffic Services
ADF Diesel
All Weigh Systems (2002) Inc.
ALPA Equipment
Alternative Belting Enterprises Ltd.
AMI Attachments
Applied Pressure Inc.
Athol Building Systems Inc
Atlantic Chemex Limited
Atlantic Forestry Review
Atlantic Hardcrome
Atlantic Mobile Air Repair
Atlantic Road Builders-Partners Publishing
Atlas Copco Compressors
Bartender
Bayview Trucks + Equipment
BDI Wear Parts
Bell Aliant
Blount International
Blue Water Group
Bluewave Energy
Boyd Equipment
Brandt Tractor Ltd.
Brandt Tractor Ltd.
Canadian Forest Industries /Annex Media
Canadian Woodlands Forum
Caps Plus
Cardinal Distribution Inc.
CBI- Terex
Central Tire Service
Certified Labs
Cleanfix North America
Coast Tire + Auto Service
Coast Travelers Group
Commercial Safety College
Corner Motor Sales Ltd.
Country Air & Repair Inc
Craig Manufacturing Ltd.
Creighton Rock Drill Ltd.
Crevier Lubricants
Crevier Lubricants
Cummins Eastern Canada
DAC Industrial Engines Inc.
Del Equipment
De-On Supply Inc.
Diamond Products
East Coast International Trucks Inc.
Easy Kleen Pressure Systems Ltd
Eaton
Eberspaecher Climate Control Systems
Equipement SMS
Equipment Journal
Execucor Financial Ltd
Fecon
Fernrob Pressure Cleaning Systems Inc.
Fleet Harmony
Forotek
G.B. Equipements Inc.
G.C.R. Tires & Service
Geo-Sol Plus Inc.
Glass-Shield Industriel Paint
Groeneveld Lubrication Solutions Inc.
Grote Industries
Groupe Alltech
Heavy Equipment Guide
Hella Automotive Sales
Helly Hansen-Workwear
Hi Tech Communications
Hitachi Capital Canada
Hose Power Canada
Hultdins Inc.
Hydrostatic Services Ltd
Industries Renaud Gravel Inc.
IPEX Inc.
Irving Oil Limited
J.A. Larue Inc.
Jardine Auctioneers Inc.
Jensens Powertrain
Jetco Heavy Duty Lighting
Joe Johnson Equipment
K.G.Chase & Sons Ltd.
Kinshofer
Klondike Lubricants Corporation
Kubota Canada
Lawson Products Inc.
Leica Geo Systems
Levitt Safety Limited
Liebherr-Canada Ltd.
Lippmann-Milwaukee Inc.
Log Max Forestry Inc.
Lounsbury Heavy Truck Limited
LSW Wear Parts Ltd
MacFarlands
MacFarlands Tools & Equipment
Mack Trucks
MacKays Truck & Trailer Centre Ltd.
Marindustrial Inc.
Maritime Case
Maritime Farm Supply Ltd.
Marketbook
Maximum Equipment Inc.
M-C Power Equipment Ltd.
McCloskey International
Mecano Mobile R.L. inc
Metal Pless
Modern Pumps & Metals Inc.
MSC Industrial Supply
Multi Radiator Services Ltd.
Multiserve Petroleum Equipment
National Building Group Inc.
National Leasing
New Way Diesel
NorthEast Truck & Trailer
Norwood Industries
Norwood Industries
Nova Truck Centres
Olofsfors
On-Site Magazine
Onspot Automatic Tire Chains
Oregon Products
Ormac Industrial Supply Inc.
Parts For Trucks
Pennecon Energy Hydraulic Systems
Peterbilt Atlantic
Petro-Canada Lubricants Inc.
Phil Larochelle Equipment Inc.
Plannord Equipment
Praxair Canada
Pro Fleet Care
Pro Pac Industries Ltee
Promac Manufacturing
Pro-Tech Sanitation Ltd.
Quadco
R + D Welding
Recycle NB
Revolver Screening Systems
Rigid Industries
Ritchie Brothers Auctioneers
Rototilt Inc.
Rottne Canada Inc.
Royal Bank of Canada
Royer
Rulmeca Canada Limited
Safety First - SFC Ltd.
Sancton Equipment
Sansom Equipment
Saunders Equipment Ltd.
SCP89 (Pedno)
Selco Equipment Sales Ltd.
Shoreline Lubricants
Silvana Import Trading Inc.
Sinto Inc.
Sitech
Small Engine Hospital Inc.
SMS Equipment Inc.
SnowEx
Soleno Inc.
Stairs Diesel Injection & Turbo
Stihl Limited
Stress-Tek Inc. / Vulcan Scales
Strongco Corporation
Sugar Media Inc ( RAM trucks)
SWS Safety Warning
T.G.Mac Sales
Tarp-Rite Inc.
Texas Refinery Corp of Canada
The St. George Co Ltd.
The Supply Post
Timberparts
Tirecraft
Toromont Cat
Total Canada Inc.
Traction - UAP
Trans East Trailers
TRC Hydraulics Inc.
Tsurumi Canada
United Rentals
Urquhart MacDonald & Associates
Valley Equipment Ltd.
Viking-Cives
Volvo Trucks
Wajax
Waratah Forestry Canada
Weber MT
Weberlane Mfg.
Whelen Engineering Co.
Wilson Equipment Limited
Woodmizer Canada
York Portable Machine Tools
Accommodations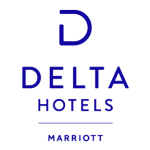 Delta Beausejour
750 Main Street
Moncton, NB E1C 1E6
Direct: 506-854-4344
Toll Free: 1-844-496-8551
Book your reservation online
Group Rate: $159.00 - Delta Room
Group Name: Atlantic Heavy Equipment
Cut-off Date: March 4, 2020